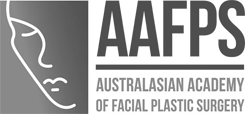 MEET WILLIAM MOONEY
After 20 years William Mooney is no longer practicing. He looks forward to returning to practice in the future.
In the meantime, the excellent team of Doctors, Nurses and Therapists at Rhinoplasty Sydney will continue with your care. Please don't hesitate to contact our clinic coordinator, Kelly Crawford, with any queries.
We wish you good health.